Smart Multi Purpose EPOS Software
A modern, multi channel, fast, customizable and smart EPOS software which works online, offline and puts you in full control of your In-Store and Online Store inventory!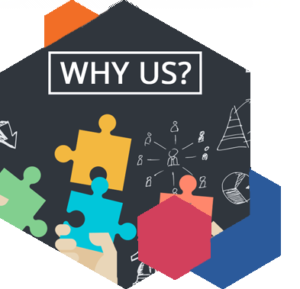 Ebmbook PRO is live now. A single platform that brings orders from everywhere. The PRO software increases profitability, efficiency and productivity at work.

Simplicity
Our philosophy is straightforward: "It's customizable EPOS Software works for everyone." Never get lost or confused, get your inventory up and running in no more than few minutes and start taking orders with simplicity.
Its fast
Easy to customise
Has vast amount of features
Presents no difficulties to users
Privacy
The Ebmbook EPOS packages lets you being in full control of your own inventory & customers.  Other companies keep your data, THINK!!!  All your customers are with them, now think again what this mean?  With Ebmbook your data is with you only:
No need to let others see how your business is doing
How much you earn
Who your customers are
And all other privacies
Accessibility
Access Ebmbook Professional on most devices. Export all your data for further analysis or even modify the data and import it back to the same device or different machine with a single click.  We'll be releasing new versions on regular basis to ensure you don't fall behind the competition.
Backup data with single click
Restore all your inventory
Factory reset your EPOS software
Directly from PRO update your Online Store – the ESHOP
Inventory
With Ebmbook PRO you can quickly and easily create a complex inventory of items and refer back to them at any time. Checking and ordering stock can be carried out within moments, and the inventory can be edited at the press of a few buttons.
List your products with Fixed price or,
Variable price during serving customer
Product with multiple Variant options
Link "Extras" or attach "Included" options to an item
Categories with many sub-category options
Multiple MENU options
And, etc.
Employee & Sales Management
There's nothing that Ebmbook PRO Software can't do. You'll be managing your entire business like a pro within seconds and keep on top of the hectic work schedule. The Ebmbook software will track the progress of your entire business model such as:
Manage employee such as suspend and assign permission to an employee to access only certain areas of the system
Add or remove customers
Keep track of work hours and individual staff performance
Track back previous sales from months to years ago
See the entire progress through the dashboard
Order Management
Ebmbook PRO lets you manage your orders with ease and make your entire process automated.
Take an order in seconds with Ebmbook PRO Server Terminal
Automatically receive orders from all the Client Terminals
Sync orders from your Online Store
Orders from partners such as Deliveroo
Orders form other third party websites into Ebmbook PRO
Track the progress of your order status
Send orders to the Kitchen Orders Management System
And, etc.
Interested? Want to learn more about this EPOS Software?
The Ultimate EPOS experience is waiting for you.