A modern software (POS) for Retail, Boutique & Hospitality
User Friendly & Affordable EPOS Software designed to work offline & put you in full control of your inventory.
Works on PC, MAC & Windows Tablets!

POS Suitable for Various Businesses
Ebmbook POS is a perfect solution for the following business types
Latest POS Related Updates
See any most recent updates about the ebmbook POS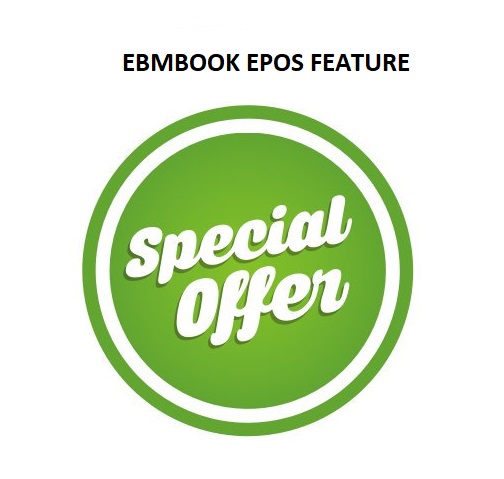 EPOS Version 1.1.0 released a new default feature called Special Offers Category implemented to view the list of all the discounted items. A default special offer category makes it easy for companies and customers to see all the company offers with a single click.
How to mark an order for custom option such as mark order for Delivery, Collection, Table No, Gate No or anything you name it..
Previous
Next