A Perfect POS for Your Business
An affordable, modern and user-friendly EPOS software designed to work perfectly with the following business types. And, it is a customisable EPOS Software which can be tailored exactly to your business requirements.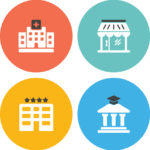 If you need POS System for other than above business sectors then please get in touch with us so we can tailor Ebmbook EPOS to your business needs.