The POS till management feature is designed to provide you with the end of day sales report, add cash into your till, withdraw cash from the till and register your company employee activities.
How to start a fresh till balance?
On the start of a fresh day or shift upon logging into the Ebmbook EPOS, you will be asked to start a fresh till balance.  This means how much money you have in the till at the start of the working day or shift.
Any activities or orders are placed by the current employee will be recorded for the till management.
How to deposit cash into the till or withdraw money from the till?
Click on the till management tab and then follow "Pay In" and "Pay Out" buttons for more details.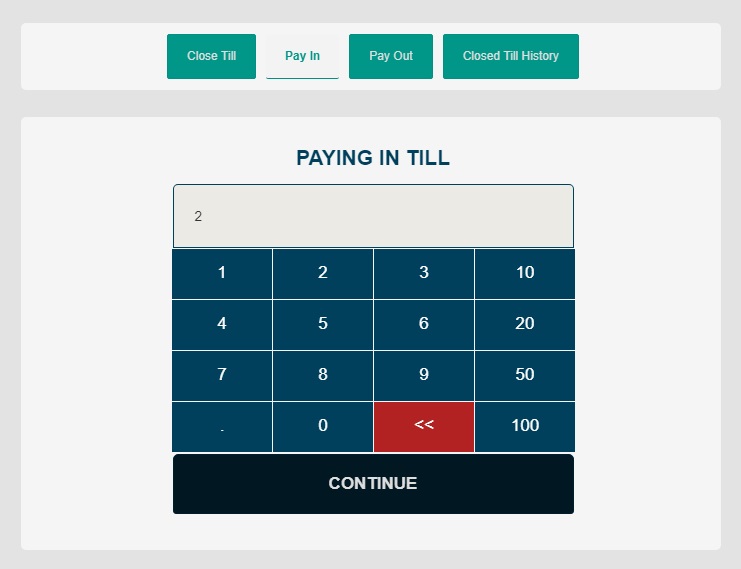 Pay in (you can add money in your till)
Pay Out (you can withdraw money from your till for expenses)
Once the Pay In/Out actions performed, the data will appear in the closing till report.

How to close till or run end of day report?
Click on the "Close Till" button under the Till Management window.
Close Till (Closing the till should be done at the end of the working day/shift)
Closing till option shows all of the earnings and expenses during the working day/shift. This task should be carried at end of every shift or the end of day.  The till won't open until the current till is closed.