The Ebmbook Backoffice is designed to be used only by the POS end-users and it's limited only for the purpose of the following activities:
To sign up for an Ebmbook POS accounts
To download the Ebmbook software applications from
To see the activation status of your Ebmbook account from
To buy or subscribe to Ebmbook applications
To do a basic configuration to your Ebmbook POS software applications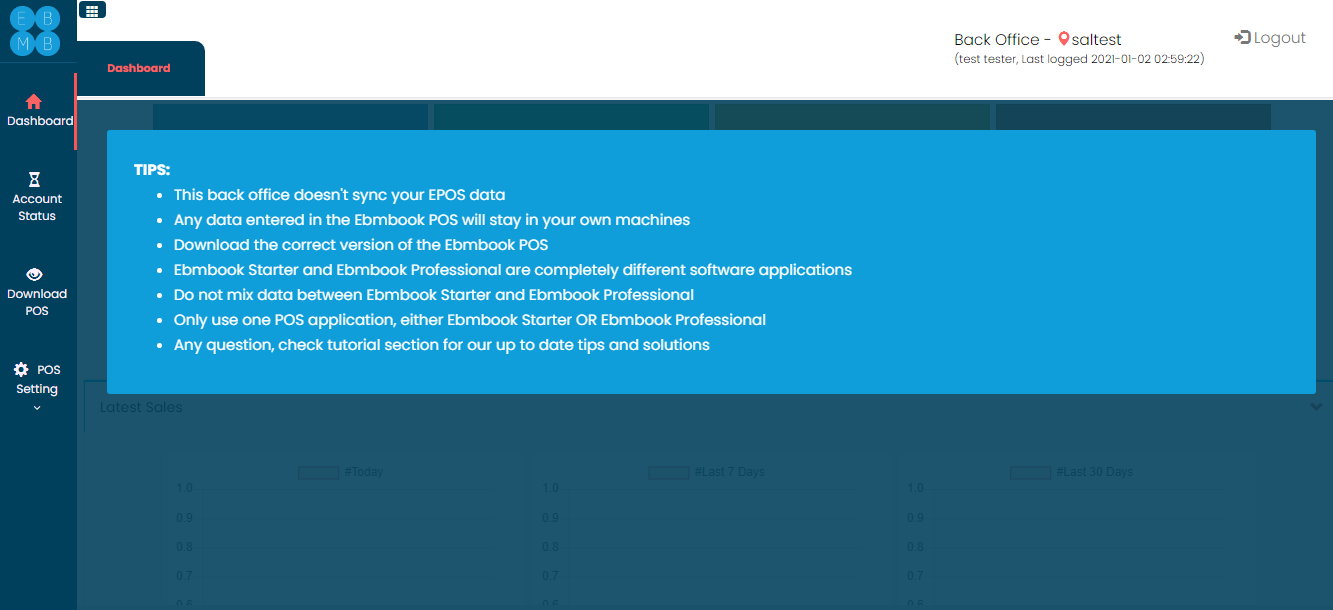 Where can I download the Ebmbook POS software from?

From now on, the Ebmbook POS software can only be downloaded from the back office if and only if you have either:

Confirmed your email address
Or, bought/subscribed for any of the Ebmbook POS applications
Or, sent us a request for a free demo
Can I use Ebmbook POS with a dummy or fake email address?

A valid email address is required to signup for an Ebmbook account.  If you have mistakenly signed up for an Ebmbook account with an invalid email address and now you would like to either access your back office full features or re-use the POS software after a demo period ended, the only option you have is to get in touch with.